Real Estate
1. 14th Street Will Become the New Georgetown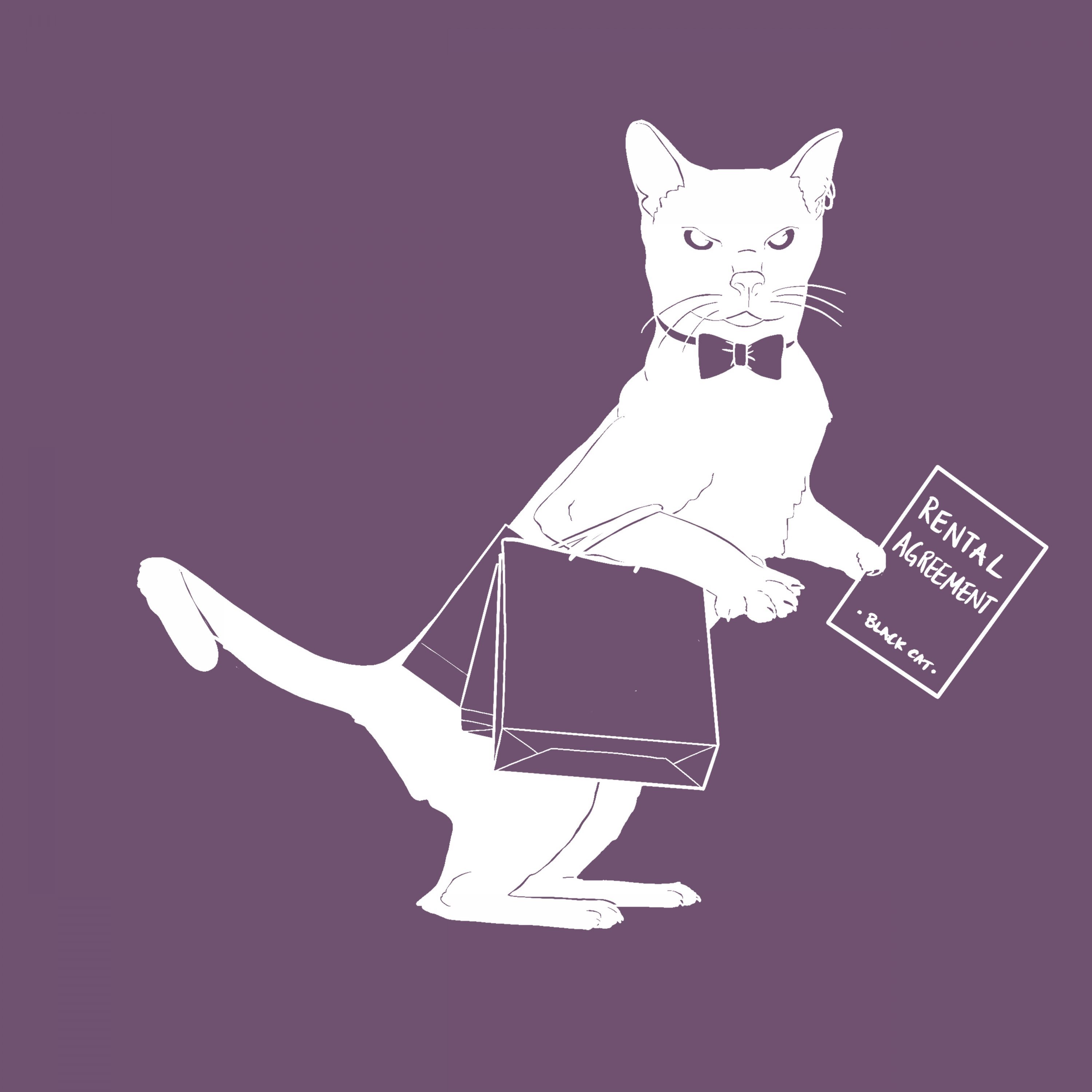 Illustration by Claire McCracken.
Its home prices are among Washington's highest. Its restaurants are the buzziest. Its shops are the trendiest. Saying 14th Street is gentrifying is incorrect. The transformation is done. Now it's time for the next phase: Georgetownification, wherein it transitions from expensive-but-still-cool to just plain expensive.
Any hopes that the corridor could retain its grit amid glassy condos and Tesla-packed valet queues were dashed this fall when the Black Cat, a stalwart of two decades, announced it would close its lower-level bar and stage to make way for more retail. With the fabled rock club's clientele dwindling and national brands shelling out north of $100 a square foot for prime storefronts, it was a smart move. While those rents still lag behind Georgetown's, they're catching up—and are certainly high enough to price out funky local businesses. (Don't feel sorry for the Black Cat: The club bought its building years ago, meaning it'll now play upscale landlord.)
There's more change ahead as chain retailers re-orient their thinking about where to open brick-and-mortar outposts. Shopping-mall locations are out. "Urban, unique environments are that much more in demand," says DC retail consultant Dave Dochter. Fourteenth Street fits that bill better than Georgetown because it's close to downtown, on Metro, and surrounded by distinct, dense residential areas. So if you got a lump in your throat when the La-Z-Boy showroom moved in, prepare yourself: More chains are on the way.
—Marisa M. Kashino, Senior Editor
Cheat Sheet: Culture
2. Three Happenings You'll Be Talking About in 2019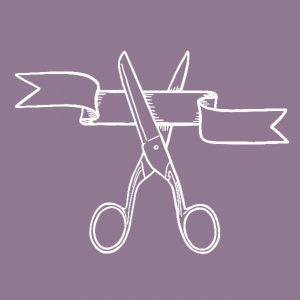 Illustration by Claire McCracken.
Revamped Kennedy Center
A major expansion will be un-veiled in September. Consisting of three airy pavilions standing along the Potomac, it's designed to make the arts institution more welcoming and versatile—a place to actually hang out rather than just show up for a performance.
Rising musicians
Following the national success of local musicians like Goldlink and Kali Uchis, more DMV artists are starting to break out. Largo rapper Q Da Fool has signed to Jay-Z's Roc Nation label, DC native Ari Lennox recently released two new songs via J. Cole's Dreamville, and Goldlink collaborator Ciscero will follow up November's "Who I Am" with a February EP, Devil's Pie.
Return of the dinosaurs
The National Museum of Natural History's Hall of Fossils will finally reopen after a major five-year overhaul. The toothy new star: a 66-million-year-old T. rex that will be displayed with an about-to-be-lunch triceratops in its mouth.
Better Living Through Chemicals?
3. The Age of Socially Acceptable Wake & Bake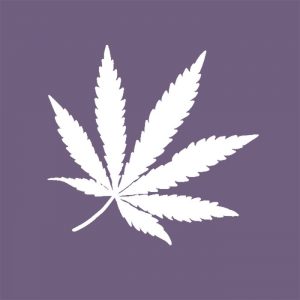 Illustration by Claire McCracken.
CBD (or cannabidiol), an ingredient in marijuana, has been touted as a cure-all for everything from depression to migraines, without any sort of head trip. It's also getting a lot more mainstream. In Adams Morgan, there's Grass & Co., an entire store devoted to the stuff. A hit off a vape pen or a few drops of CBD oil in a latte is quickly becoming a stress-easing, anxiety-reducing part of many type-A morning routines. When it comes to actual weed, scoring it is simpler than ever. DC's legalization of marijuana led to a crop of delivery services that have made it easier to get edibles such as Chex Mix glazed in cannabis-infused butter. But with the change of power in Congress, the city might actually try to allow that in retail stores, too.
—Ann Limpert, Executive Food Editor/Critic
Work
4. Coworking's Tipping Point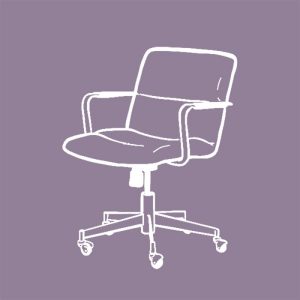 Illustration by Claire McCracken.
You're not imagining it—coworking companies really are taking over. There are now 56 of them operating in 199 locations across the Washington area, according to the commercial real-estate firm JLL. WeWork, the biggest, is on pace to become the largest private office tenant in the District, says Cushman & Wakefield. But while the coworking model isn't going anywhere, it's a good bet the market will soon come down to earth as the weaker players die off or get acquired and the generous lease terms currently enjoyed by some coworking providers begin to expire.
—Marisa M. Kashino
Sports
5. Place Your Bets—Legally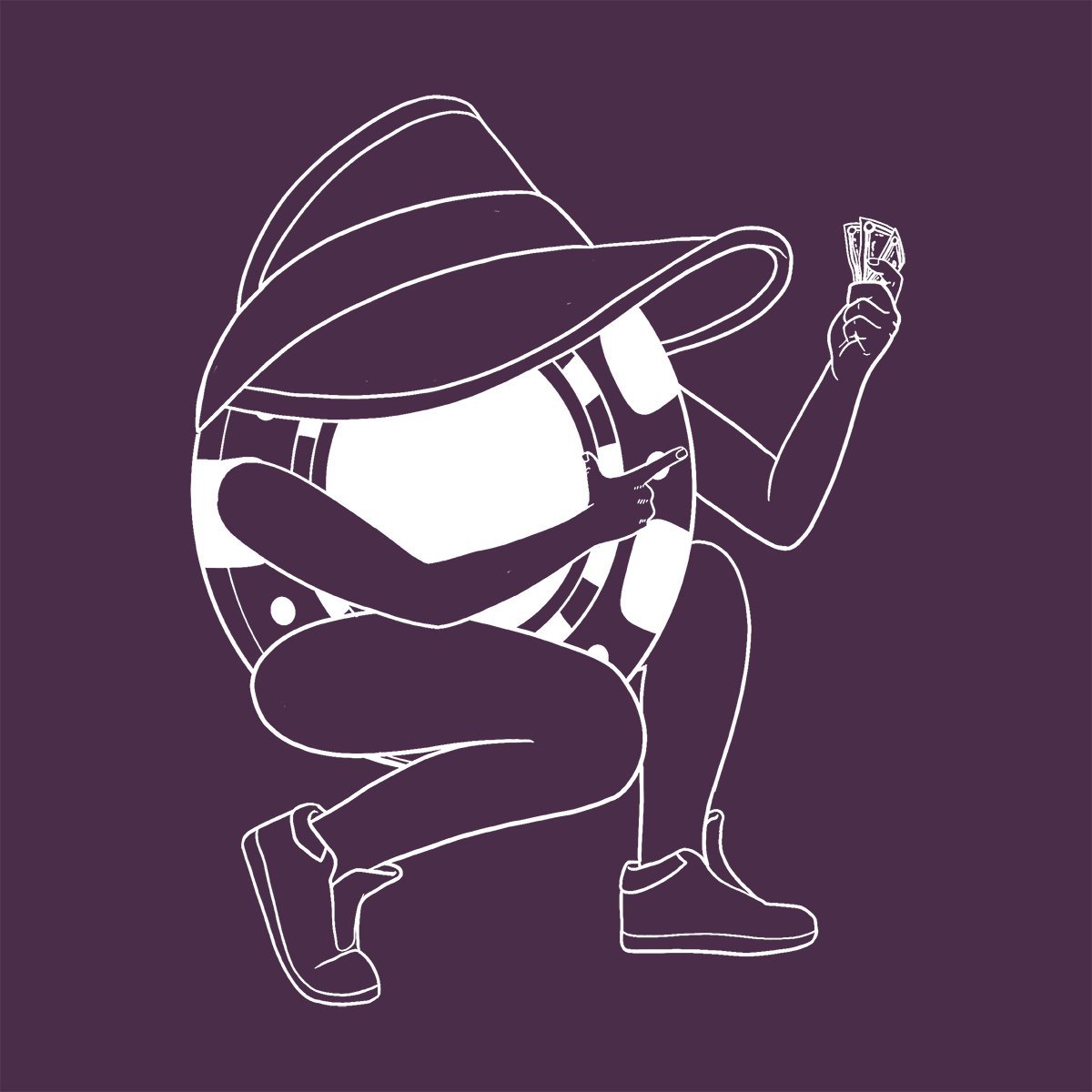 Illustration by Claire McCracken.
Since the Supreme Court overturned a ban on sports betting outside Nevada, states have started allowing casinos and other venues to open sports books for betting on horses, basketball, and anything else you can lay odds on.
New Jersey, Pennsylvania, and West Virginia have already done it, and it looks like DC is about to: Pending legislation would allow sports-betting parlors to open in the city. Similar changes are in the offing in Virginia, otherwise one of the most anti-gambling states in the US.
But any state can legalize something. Washington, on the other hand, has a sports leader who's positioned to become a champion of the industry. On Twitter, Ted Leonsis has lamented that the UK has more betting parlors than Domino's Pizza locations. He's argued that legalized wagering is the "only thing" that can save the NFL. One day, Leonsis has said, he'd like to incorporate betting parlors into sports arenas.
Ironically, there's one local place where you may have to wait a while before wagering on a team: MGM National Harbor. Maryland requires that changes to gambling rules be approved by voters.
—Benjamin Freed, Technology Editor at StateScoop
6. The Next Hot…
Event Space: At Yolk
The photo studio/workshop/event space will help cement Hyattsville's creative-class rep.
Neighborhood: Crystal City
With or without Amazon.
Restaurant: Emilie's
Himitsu chef Kevin Tien's second venture will be on Capitol Hill.
Fitness
7. Gyms for Everyone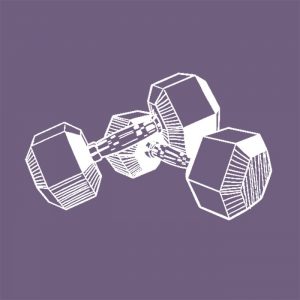 Illustration by Claire McCracken.
Pity the multipurpose gym. In the age of SoulCycle and Orangetheory, it seems like every with-it fitness devotee needs to have a favored name-brand workout—and a pricey hyper-niche studio to do it in. But there are signs that we've reached peak boutique. For a glimpse at the new new gym, visit the St. James, a 450,000-square-foot Springfield sports megaplex that debuted in September. There's a three-story health club, a climbing wall, an Olympic pool, and two NHL-size hockey rinks, among other things, under one roof. A month's membership costs slightly more than a four-pack of classes at Solidcore.
—Kim Olsen, Associate Health Editor
Activism
8. Cashless Retail Will Become the Next Income-Inequality Flashpoint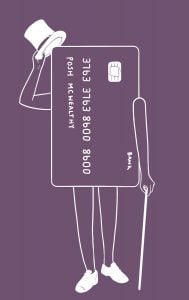 Illustration by Claire McCracken.
Gentrification and its discontents have come to dominate local politics in recent years. The animating question: how to correct for the disparities that have surfaced as the District has become younger, whiter, and richer. While some of the specifics have involved major legislation such as DC's generous family-leave measure, others have focused on how to regulate and tax techy things like Airbnb or electric scooters. The debate you'll be hearing a lot about in the near future will be over cashless retail.
That's the practice of banning cash and forcing customers to pay only with a credit or debit card. Sweetgreen is already doing it, as are the barbecue restaurant Hill Country and a beer store near Union Market. Streamlining forms of payment, the argument goes, can lessen customer wait times, cut expenses such as armored cars, and prevent theft. But it's not hard to see the downside: thousands of potential patrons shut out.
The organization Bank on DC estimates that 36 percent of District households either have no bank accounts or are "under-banked," meaning they have money in a bank but traditionally use check-cashing and other alternative financial services. Seeking to protect those constituents, six DC Council members have cosponsored a bill that would make it illegal to go cash-free or to set pricing according to the form of payment. If the full council takes up the legislation, here's what you can bank on: another knock-down, drag-out scrum with local businesses.
—Kristen Hinman, Articles Editor
Journalism
9. Get Ready for Even More About Georgetown Prep in the '80s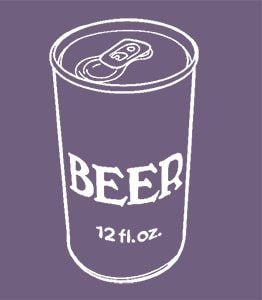 Illustration by Claire McCracken.
If you thought Brett Kavanaugh's confirmation meant the end of stories about the old Montgomery County prep-school scene, think again. Washington Post columnist Ruth Marcus and LA Times stalwart Jackie Calmes both inked post-confirmation book deals, as did New York Times writers Kate Kelly and Robin Pogrebin, whose book focuses specifically on the justice's early years. So prepare to hear more about Tobin, Squee, and the world they occupied. (Less reliable but potentially more fun: Wasted, the booze-soaked, semi-fictionalized 1997 account by Kavanaugh pal Mark Judge—selling for $2,000 at the hearings' peak—is already out on Kindle.)
—Michael Schaffer, Editor
Sports
10. Local Teams Likely to Win Titles, in Order
1. Mystics
2. Capitals
3. DC Divas
4. Wizards
6. Nationals
7. Redskins
8. Capital City Go-Go
Cheat Sheet: Books
11. Three Types of Books You'll Be Talking About in 2019
Politics—especially the furious kind—dominated Washington's reading list in 2018. That won't change in 2019, but look for new permutations of the genre.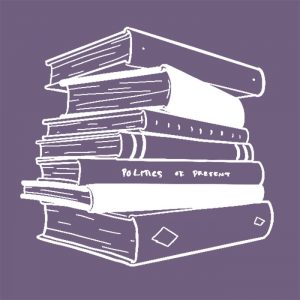 Illustration by Claire McCracken.
The Trump-Affiliate Book
In 2018, Michael Wolff and Bob Woodward made headlines with scoopy tomes about POTUS. Now look for book-length reporting on the folks around him, with forthcoming titles on Trump's cabinet and the Kushner family's finances. Unhappily for the administration, they aren't likely to be any kinder than the books about Trump himself.
The Campaign Book
The 2020 Democratic field will likely be enormous, meaning the 2019 library of candidate memoirs should be pretty big, too. First up: California senator Kamala Harris, whose The Truths We Hold is out this month.
Barack Obama
The 44th President's book will get even more attention than the average Oval Office memoir. It's not that it isn't his literary bent. It's that, un-like his predecessors, he's still in the arena, battling a successor out to undo his legacy. Expect reviewers to parse Obama's comments on the past two years as closely as whatever he says about the previous eight.
—Michael Schaffer
Politics
12. The Big Debate in Local Politics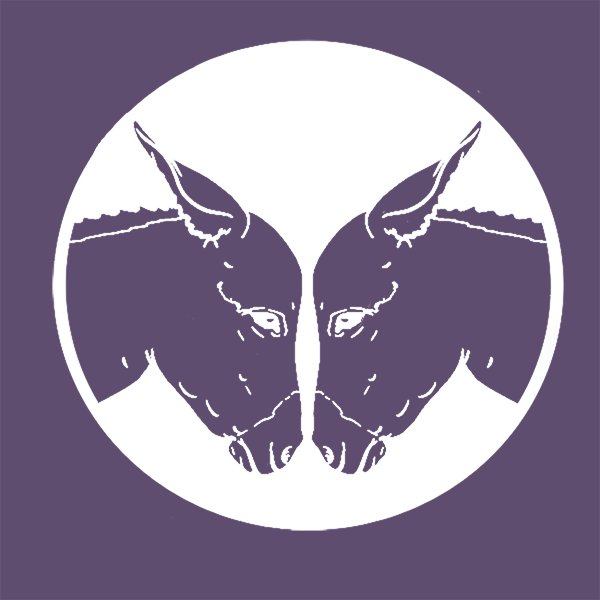 Illustration by Claire McCracken.
With little meaningful Republican presence in local government, liberals versus lefties is the great divide in the District and the burbs alike. In 2018, they fought to a draw: Marc Elrich trounced a centrist to become Montgomery County executive, and DC Council member Elissa Silverman defeated a pro-business rival who opposed her family-leave measure. But DC pols also undid a union-backed initiative hiking restaurant salaries, and Ben Jealous was blown away in Maryland's gubernatorial race—just as his primary rivals had warned. Look for the Civil War to get even more acrimonious this year.
—Michael Schaffer
Cheat Sheet: Departures
13. Three Residential Futures You'll Be Talking About in 2019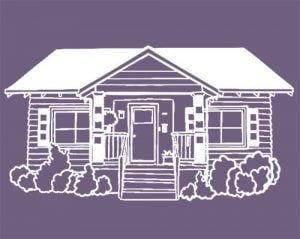 Illustration by Claire McCracken.
In an age when the path from elected office to K Street employment seems more robust than ever, it sometimes seems as if boldface names never actually leave town. This year, though, some very different public figures will be deciding whether or not to head elsewhere.
Barack and Michelle Obama
Sasha is set to graduate from Sidwell this spring, removing the family's stated reason for sticking around post–White House. Chicago, New York, and California might seem more fun for an ex-POTUS.
Jared Kushner and Ivanka Trump
They famously hated DC during their first year. Reports of their displeasure have slowed—and internal White House foes have left—but midterms mark a natural time to move back to New York.
Bryce Harper
Even after an off-year, he could demand a payday bigger than the Nats want to pay. Meaning the supposed savior of Washington baseball would leave town without a championship.
Dining
14. Restaurants Won't Be Just Restaurants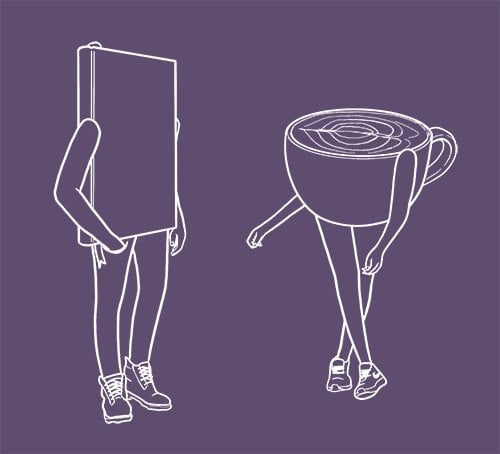 Illustration by Claire McCracken.
One of the notable retail developments over the last few years has been providing experiences you can't point-and-click for—particularly food. Bethesda's former Barnes & Noble is now a megaversion of the chain boutique Anthropologie, including Terrain Cafe, a full-service restaurant. At the corner of Wisconsin Avenue and M Street, one of Georgetown's most visible restaurant spaces is set to become Capital One Cafe, where you can not only set up a checking account but also hang out at communal tables over coffee and snacks.
Now restaurants are starting to embrace the same idea, albeit from the opposite direction. At Adams Morgan's Line hotel, the restaurant/bar Brothers and Sisters is spread across a bustling lobby that's home to all sorts of other things—meaning you don't just dine but also mingle with creative types eating pastries over laptops by day and slurping duck consommé by night. The newer Moxy and Eaton hotels offer a similar vibe, cultivating a community rather than a mere customer base.
When restaurateur Steve Salis unveils his new version of the four-decade-old Kramerbooks & Afterwords Cafe in Dupont Circle, the trend may reach full force: Expect not only a bookstore but a restaurant, a coffee stop, and even one of the most old-fashioned hubs of all—a barbershop. "If you drive community, you drive frequency," Salis says. "I feel strongly that the notion of mixing and matching spaces is not a fad but a fixture."
—Ann Limpert
Cheat Sheet: Food
15. Three Culinary Phenomena You'll Be Contemplating in 2019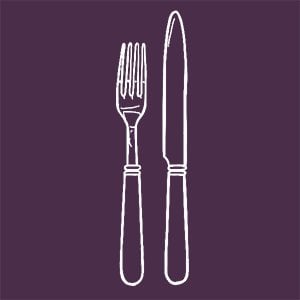 Illustration by Claire McCracken.
$30 heads of cauliflower
As restaurants put vegetables center stage, they'll charge ever higher, entrée-like prices.
Hummus desk lunches
Cava Grill got a major cash infusion last year, but fast-casual DC upstart Little Sesame—which serves bowls of the chickpea dip with myriad toppings—is the one to watch.
Nick Stefanelli
The Italian chef recently opened one of the Wharf's highest-profile projects, the sprawling market/cafe/trattoria called Officina. Up next: a Greek dining room and another branch of his Officina cafe, both in downtown DC.
16. The Next Hot…
Transportation Mode: Electric-bike sharing
Faster than scooters, less sweaty than regular bikes.
Beauty Trend: Clean Beauty
These stores and brands promise stricter ingredient standards.
Fashion Designer: Mimi Miller
Womenswear designed in her Manassas house/showroom.
Lunch
17. So Long, Poke
There's a lot that's oversaturated about the Hawaiian-style raw-fish bowls. The fast-casual market, for one. And the divisive—not to mention expensive—raw fish, which tends to be doused in gloppy, bad-for-you sauces.
—Ann Limpert
The Social Scene
18. The Next Must-Have Party Invite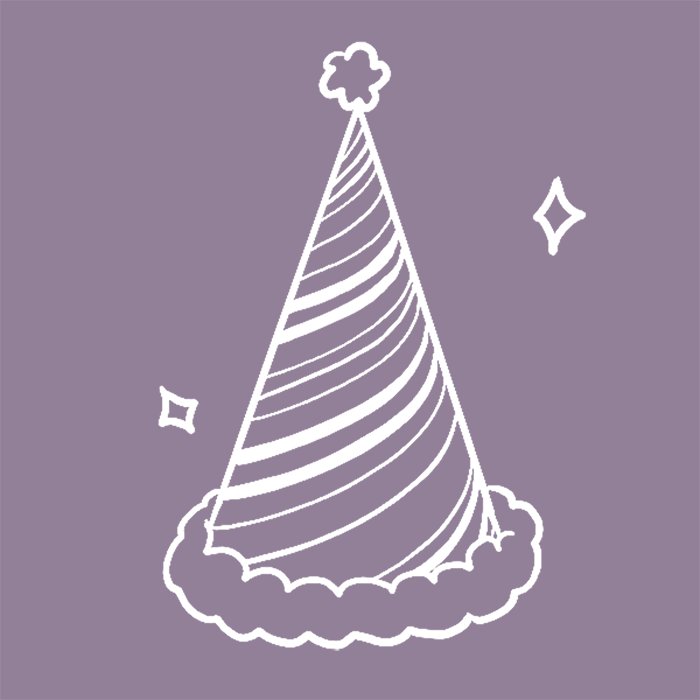 Illustration by Claire McCracken.
Once upon a time, a party invitation from the owner of the Washington Post was a sign you'd arrived. That may be true again soon. When the ballroom and all 25 bathrooms (that's no typo!) of their $23-million, built-to-entertain Kalorama mansion are completed, it shouldn't be long before Jeff and MacKenzie Bezos throw their first big fete—and mint a new local status symbol in the process. Katharine Graham's successor may not be a full-time Washingtonian, but who isn't going to want to be spotted at the home of the world's richest man?
—Kristen Hinman
Commuting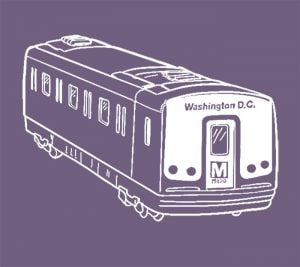 Illustration by Claire McCracken.
19. Luring Millennials Underground
Despite some forward motion under general manager Paul Wiedefeld, our transit system had another no-good, very bad year in 2018. Daily ridership is down by 124,000 since 2009, a troubling trend, especially considering the biggest group of deserters: (scooter- and Uber-loving) millennials. So what's WMATA to do? Import some corporate-sponsored, Insta-worthy, arty installations, maybe? Or open stations to juice bars, flash yoga sessions, and pop-up shops? Sure, it might sound ridiculous, but Wiedefeld said in October that he believes millennials' preference for experiential consumption extends to their commute. Let's just hope Metro doesn't lose sight of the experience every commuter covets: a train that comes on time.
—Kristen Hinman
Cheat Sheet: Hometown POTUSes
20. Three Virginians You'll be Talking About As Potential Presidents in 2019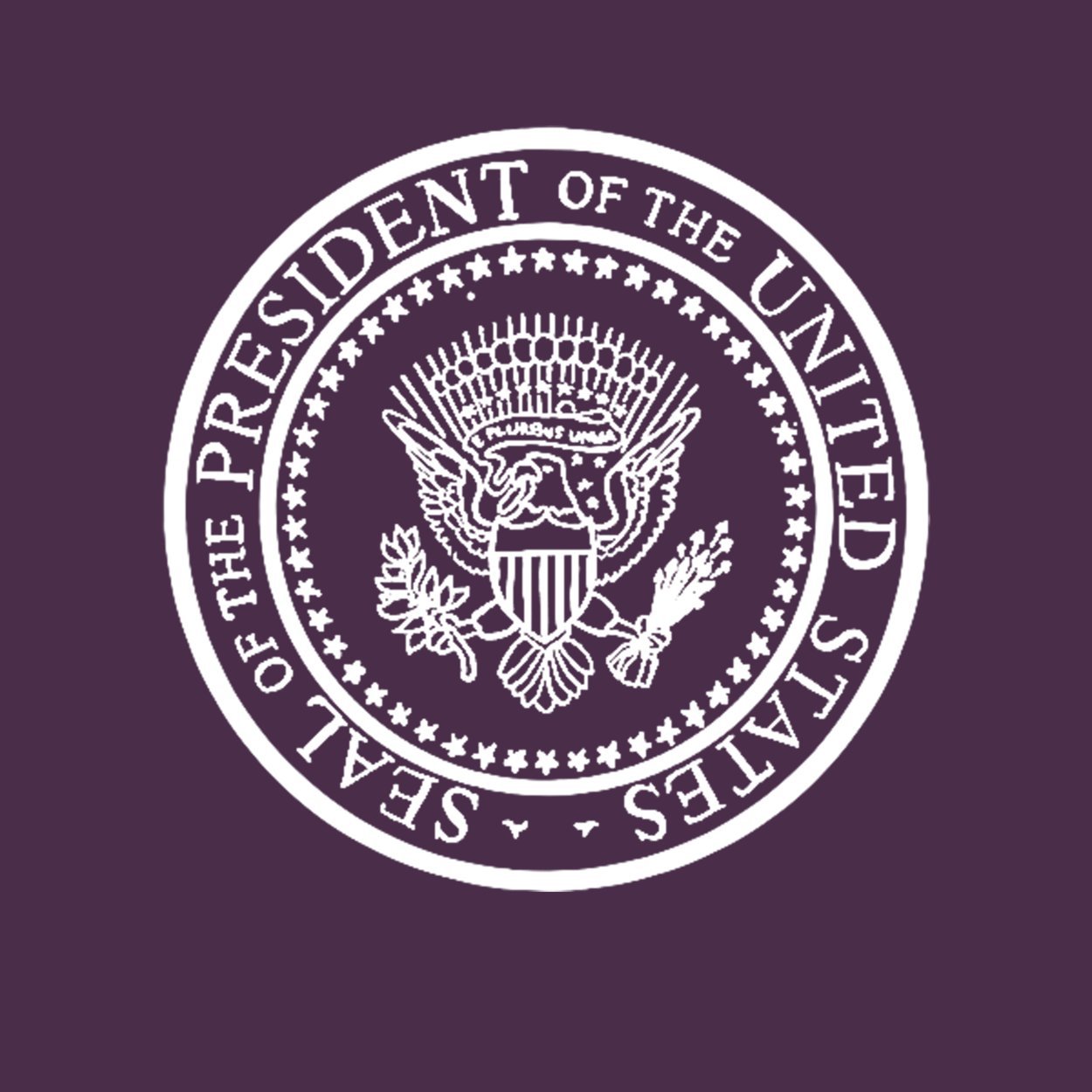 Illustration by Claire McCracken.
Four of the first five US Presidents represented Virginia. But there's been just one since—and only because John Tyler was Veep when the POTUS died. Could that change? Three Old Dominion pols will be in this year's pre-election conversation.
Tim Kaine
In 2016, he was part of a ticket that got 3 million votes more than Donald Trump. That alone lands the Virginia senator among the mentioned.
Mark Warner
Virginia's other senator made headlines as the top Democrat on the committee probing Russian interference. He has won plaudits for a sober, bipartisan style—something that impresses the permanent punditocracy, if not angry Democratic primary voters.
Terry McAuliffe
Could a moneyman of Clinton-era centrism win over today's Democratic electorate? Stranger things have happened—like, for instance, a slick Syracuse native becoming governor of Virginia.
Rob Brunner, Rosa Cartagena, Hayley Garrison Phillips, Jessica Sidman, and Elliot Williams contributed to this article.
This article appears in the January 2019 issue of Washingtonian.
Source: https://www.washingtonian.com/2019/01/09/20-people-phenomena-and-trends-to-watch-in-washington-in-2019/