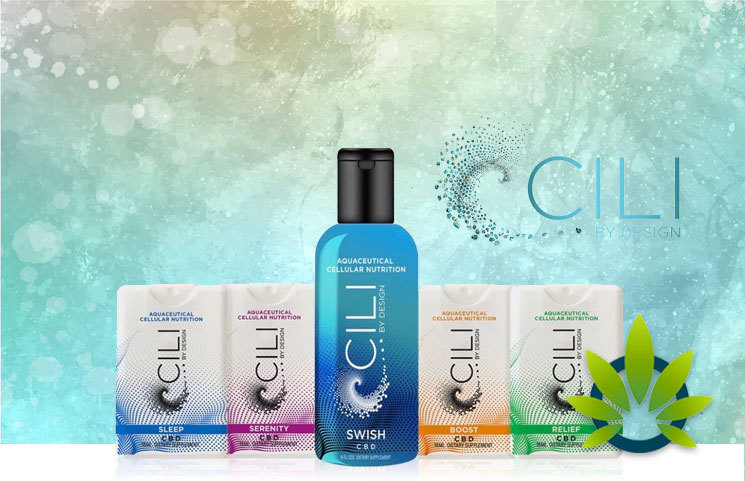 CILI By Design is a company that offers pure hemp oil products, primarily in the form of sprays. The products can be purchased directly from the official website, though members will receive a small discount on each of their purchases.
What is CILI By Design?
Hemp Oil is one of the most popular substances that is gaining momentum in the health industry today. As companies come out with their own products with this substance, CILI By Design decided to develop products that can easily deliver the benefits of hemp oil to consumers, exclusively as a liquid.
Though the company's website is well organized and intriguing, there are only a few products that it actually produces. All of the hemp oils cause different effects in the body, and consumers can choose from:
CILI Swish
CILI Sleep
CILI Serenity
CILI Boost
CILI Relief
Read on below to learn a little bit about each of these products.
CILI Swish
CILI Swish is the company's "flagship" product, which they consider to be the purest and most bio-available hemp oil that the market currently has available. Using the "Whole Herb concept," the company uses as much of the plant as possible to develop the oil.
Users will need to take one to two teaspoons each morning sublingually. The total cost of this product is $79.95 for non-members, and $55 for members.
CILI Sleep
CILI Sleep helps consumers to beat exhaustion and stress to have a better night of sleep. The formula combines hemp oil with valerian root, lemon balm, and other substances for rest that feels natural.
Consumers can take this remedy right before bed, spraying 9 times under the tongue. However, this number of sprays can be adjusted if they user does not need as much of the formula.
The total cost of this product to non-members is $25, though members will only pay $17.
CILI Serenity
CILI Serenity offers consumers calmness, contradictorily to the immense stress that the user my be dealing with. Stress requires more energy, and eliminating this stress allows consumers to feel relaxed without becoming tired. It also reduces the rate at which the body appears aged.
For this product, consumers should spray the product 9 times to provide instant relief. To get relief throughout the day, the user should spray CILI Serenity under their tongue three times, repeating it every four hours.
Non-members will pay a total of $25, while members will need to pay $17.
CILI Boost
CILI Boost is a mouth spray for consumers that features an orange zest flavor and herbs, which helps to speed along the metabolism and promote better energy levels. The website states that this spray is a helpful option for consumers that want to beat mental and physical fatigue. The bottle is small enough to carry along in a purse or a pocket.
For fast energy and focus, the user should spray the formula nine times underneath the tongue. To stay alert throughout the day, the user should only spray about 3 times, spacing out the dose every three to four hours.
Non-members will pay $25 for this product, though a membership costs $17.
CILI Relief
CILI Relief is meant for consumers that want to eradicate the pain and soreness in their muscles and joints. Hemp Oil is known for its pain-relieving effects, though this remedy is combined with white willow bark and corydalis (among other ingredients) to amplify the effect.
The CILI Prosperity Plan
CILI By Design has a program called the CILI Prosperity Plan. This plan allows consumers to pay $39.95 for a membership, allowing them to earn money with this company. There are multiple ways for consumers to collect a profit, starting with Retail Commissions. There are multiple tiers to this part of the program, but it is essentially a way to earn a higher commission by sponsoring new sellers.
The program also allows consumers to earn commission and bonuses by the amount of sales completed individually and by the team at the tiers below the seller.
Contacting CILI By Design
Even with the information available online, consumers may have other questions that they want to address. The team is available by sending an email to customerservice@cilibydesign.com.
CILI Review Summary
The line of CILI BY Design products can be used by any adult, and the use of a spray bottle for most of them is beneficial to consumers that want to take advantage of what hemp oil has to offer. With sublingual delivery, consumers can quickly absorb the remedy into their bloodstream for optimal results.
In the event that one of these products doesn't work for the consumer, it can be returned within 30 days for a complete refund.
Source: https://timesofcbd.com/cili-by-design/