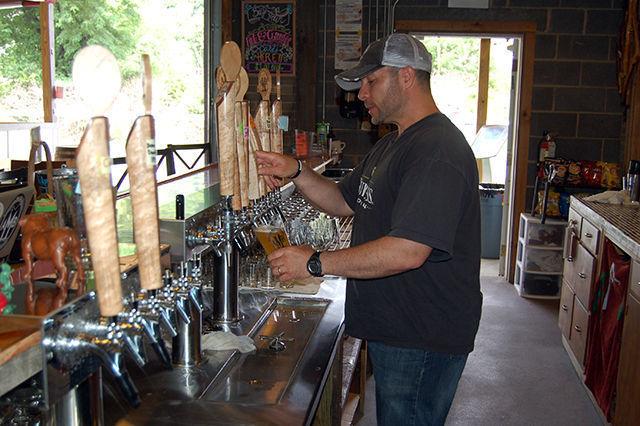 NORTH MIAMI, Fla. — The original founder and former owner of Appalachian Mountain Brewery and Cidery in Boone, Sean Spiegelman, announced on Dec. 13 that his publicly traded company would be going into the hemp business and renamed Between Dandelions Inc.
The move comes after all of AMB's beer assets, including the Boone location, were sold to Craft Brew Alliance, based out of Portland, Ore., in October.
''Four years ago we began the navigation of leveraging a key strategic partnership in a booming market to expedite our corporate growth," Spiegelman stated. "We see the same opportunity today in the hemp and hemp-derived cannabidiol (CBD) markets, and we expect to announce a similar strategic partnership with a leading vertically integrated hemp and hemp-derived CBD operation soon."
As part of the transition, Between Dandelions stated it is reorganizing the company, including evaluation of changing the company's public trading symbol and a one-time special cash dividend of the majority of the net-after tax proceeds following the recent sale of all beer assets.
Per CBA spokesperson Jenny McLean, neither side in the AMB-to-CBA sale plans to disclose financial details and is not required to. The sale was closed on Nov. 29.
"Following months of evaluation, research, development and guidance from the Strategic Advisory Board, management is excited to announce it has received final approval by the North Carolina Industrial Hemp Commission to cultivate and process hemp and hemp-derived CBD products in North Carolina," the company's Dec. 13 statement said. "The company will be heading in a new direction to pursue the hemp and hemp-derived CBD markets effective immediately with the passage of the 2018 Farm Bill now fully legalizing hemp and hemp-derived CBD so it is no longer a gray area marketplace."
The Agricultural Improvement Act of 2018, commonly known as the 2018 Farm Bill, has passed both the U.S. House and Senate and is awaiting the president's signature.
"The final bill legalized hemp cultivation and will be a catalyst for explosive growth in a nascent industry that some forecast could top $20 billion by 2022," the Between Dandelions release stated. "The lion's share of the roughly $800 million U.S. hemp market today is for products that include the non-psychoactive compound CBD, cannabidiol. Products infused with CBD are used for a wide range of medical conditions, ranging from epilepsy and multiple sclerosis to arthritis and chronic pain. Laws involving CBD products differ in each state."
Between Dandelions said it will be contributing a portion of every sale to the "We Can So You Can" Foundation veteran services programs and the One Vet at a Time (OVAAT) program, both active in Boone, as well as the Backpacks for Life nonprofit located in New Jersey.
Source: https://www.wataugademocrat.com/mountaintimes/news/former-amb-owner-to-enter-hemp-market/article_e28f4471-0243-59f2-8207-4927635962b3.html