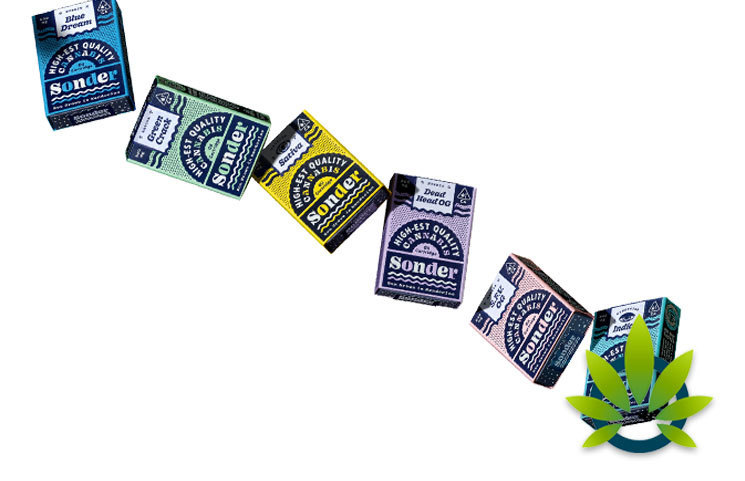 Cannabidiol (CBD) has become extremely popular in recent years due to its potential ability to provide men and women with relief from anxiety, stress, pain, and the like. Though there are many CBD brands on the market, not all of them are equal in terms of quality. As a result, users should take care to include options that they can trust to provide them with the support that they are looking for. With that, this review would like to introduce an up and coming CBD brand called Sonder.
About Sonder
Sonder is a brand founded by individuals with a "deep love of cannabis as a tool for creativity," according to the brand's website. The brand has family roots. As the brand's website explains, all of its cannabis is grown on its family-run farms in Mendocino County and is tended by master growers. The second-generation cannabis farmers are familiar with practices they've combined with modern cultivation techniques. The result is 100% pesticide free, sun grown cannabis that is rich in terpenes and cannabinoids. The CBD products are ones that men and women can feel satisfied with in adding to their lifestyle.
Sonder Three Main Product Categories
There are three main product categories on the brand's website. The categories are:
Blends (Oil Cartridges)
The blends are oil cartridges that can be used as an addition to anyone's day. There are a number of flavors that users can choose, such as tangy, fruity, and sweet. The blends are also made of several strains, such as sativa, hybrid, and indica. Those who are looking for more details on the strain catalog can find it on the brand's website. The main benefits of the blends are that they may promote focus, creativity, and energy levels. The qualities associated with the blends also depend upon the type of oil cartridge. For instance, the sonder S.F.V. O.G. cartridge may be ideal for late nights.
Explorer Kit
The explorer kit is a starter kit that features a battery that is specifically calibrated for low heat so that all of the flavors can be tasted. The hardware is stainless steel, ceramic, and glass. There are a number of kits available that users can choose from. Each kit has its own qualities, and users can also choose specific strains for their needs as well.
Single Origin
There are also single origin cartridges that users can browse through on the brand's website. These single origin cartridges include green crack, dead head OG, and Blue Dream. Each one offers its own qualities that users can browse on the brand's website.
These are the main product offerings. Each one is an affordable and quality option. Keep in mind that users may want to check out third party tests concerning the products.
Sonder Summary
Overall, Sonder may be a prime CBD brand for men and women who are interested in unique and quality products that they can incorporate into their lifestyle. To learn more about the brand and its product offerings, just visit the Sonder website today.
Source: https://timesofcbd.com/sonder/